MUGEN Chars
---
---
MUGEN Characters
Click portraits for downloads.

If you have a bug to report in a character that has been downloaded from this page, contact me at zerosenfanmail@gmail.com.

Old characters not listed on this page can be found here, in the appropriate folders.
This will also be an appropriate place to find the latest versions of the characters if this website is down.
---
Leona Heidern


Compatible with MUGEN 1.0+ only.
Last updated: 4/14/2013
King


Compatible with MUGEN 1.0+ only.
Last updated: 6/27/2015
Athena Asamiya


Compatible with MUGEN 1.0+ only.
Last updated: 4/14/2013
Hibiki Takane

Compatible with MUGEN 1.0+ only.
Last updated: 4/11/2014
Kula Diamond


Compatible with MUGEN 1.0+ only.
Last updated: 9/17/2012
Ryuko


Sprites and sounds from OGGY's Ryuko.
Compatible with MUGEN 1.0+ only.
Last updated: 12/31/2012 (1.00a)
Juni


Compatible with MUGEN 1.0+ only.
Last updated: 4/11/2014
Juli


Compatible with MUGEN 1.0+ only.
Last updated: 4/11/2014
Tifa Lockheart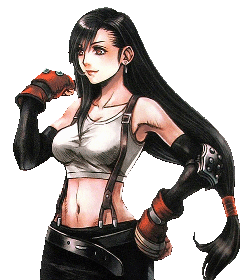 Compatible with MUGEN 1.0+ only.
Last updated: 1/19/2014
Psylocke


Compatible with MUGEN 1.0+ only.
Last updated: 6/17/2015
Blue Mary


Compatible with MUGEN 1.0+ only.
Last updated: 6/27/2015
Aoko Aozaki


Compatible with MUGEN 1.0+ only.
Last updated: 10/27/2014
Shiki Tohno


Compatible with MUGEN 1.0+ only.
Last updated: 10/27/2014
Shiki Nanaya


Compatible with MUGEN 1.0+ only.
Last updated: 10/27/2014
Kouma Kishima


Compatible with MUGEN 1.0+ only.
Last updated: 10/27/2014
Reimu Hakurei


Compatible with MUGEN 1.0+ only.
Last updated: 5/18/2015
Hong Meiling


Compatible with MUGEN 1.0+ only.
Last updated: 5/18/2015
Aya Shameimaru


Compatible with MUGEN 1.0+ only.
Last updated: 5/18/2015
Youmu Konpaku


Compatible with MUGEN 1.0+ only.
Last updated: 5/18/2015
Komachi Onozuka


Compatible with MUGEN 1.0+ only.
Last updated: 5/18/2015
Marisa Kirisame


Compatible with MUGEN 1.0+ only.
Last updated: 5/18/2015
Reimi Jahana


Compatible with MUGEN 1.0+ only.
Last updated: 5/28/2015
Yuka Takeuchi


Compatible with MUGEN 1.0+ only.
Last updated: 5/28/2015
Jun Kubota


Compatible with MUGEN 1.0+ only.
Last updated: 5/28/2015
Vanessa


Compatible with MUGEN 1.0+ only.
Last updated: 4/14/2013 (Ver. 1.04)
Hotaru Futaba


Compatible with MUGEN 1.0+ only.
Last updated: 2/12/2013 (Ver. 1.01c)
Chun-Li


Compatible with MUGEN 1.0+ only.
Last updated: 2/12/2013 (Ver. 1.01)
Goenitz


Compatible with MUGEN 1.0+ only.
Last updated: 4/18/2013 (Ver. 1.01b)
---
---